News & Important Dates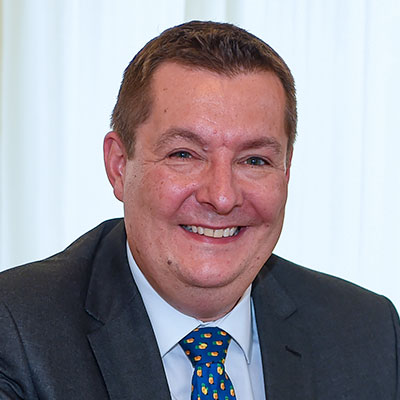 Self-Employment Income Support Scheme (SEISS) Third Grant - Changes to eligibility
The details of the third claim for SEISS were published on 24 November. If you were not eligible for grants one and two, you will not be eligible for grant three. HMRC have advised that they will write or email with details of how to claim, but you can visit the website as below from 30 November and log in to your government gateway account that you used for claims one and two.
To make a claim for the third grant your business must have had a new or continuing impact from coronavirus between 1 November 2020 and 29 January 2021. The grant will be included in your taxable profits for the relevant accounting period.
Applications can be made from when the portal opens on 30 November 2020 until 29 January 2021.
To be able to claim for the third grant
You must either:
Be currently trading but are impacted by reduced demand due to coronavirus
Have been trading but are temporarily unable to do so due to coronavirus
In addition, you must also make the following declarations;
You intend to continue to trade
You have a reasonable expectation that there will be a significant reduction in trading profits due to reduced activity, capacity or demand or the inability to trade due to coronavirus.
A significant reduction in profits applies to the whole of the accounting period that you are in. Most claimants are likely to have an accounting period ending in March 2021, so in order to make a claim some assessment should be made of the how profits compare to the March 2020 year and an honest and reasonable estimate made to March 2021.
If the only impact on your business is increased costs, you cannot claim since this is not reduced demand.
HMRC have provided examples of reduced demand and being unable to trade due to coronavirus - How your trading conditions affect your eligibility for the Self-Employment Income Support Scheme - GOV.UK (www.gov.uk)
The evidence required will differ for each claimant and we recommend that the evidence is fully documented in case it is required to be provided at a later stage. HMRC give the following guidance of evidence that you should keep;
Currently trading but are impacted by reduced demand due to coronavirus
business accounts showing reduction in activity compared to previous years
records of reduced or cancelled contracts or appointments
fewer invoices
a record of dates where you had reduced demand or capacity due to government restrictions
Temporarily unable to trade because of coronavirus
a record of dates where you had to close due to government restrictions
NHS Test and Trace communications – if you've been instructed to self-isolate in-line with NHS guidelines and are unable to work from home (if you've been abroad and have to self-isolate, this does not count)
a letter or email from the NHS asking you to shield
test results if you've been diagnosed with coronavirus
letters or emails from your child's school if you have had parental caring responsibilities
Reasonable belief you will suffer a significant reduction in trading profit
This declaration might prove difficult and HMRC advise that individual business circumstances need to be considered. It is advised to wait to make a claim until there is a reasonable belief that trading profits are going to be significantly reduced. There is no definition given of 'significantly'.
Evidence should be kept to show that there is less business activity than would usually be expected.
We would recommend documenting a comparison of turnover in the accounting period to date to the same period from the previous year, the reason that this shortfall will not be recovered in trade to 29 January 2021 and why profits in the accounting period are likely to be significantly reduced as a result.
It is obviously difficult to predict profits to 31 March 2021 but HMRC require that an honest assessment is made at the time of the claim.
There are penalties that can apply to claims that are not made in the proper way, in addition to repaying the grant, so this documentation is important.
Checking if a claim can be made
This link provides further details on how to check if a claim can be made Check if you can claim a grant through the Self-Employment Income Support Scheme - GOV.UK
Once the portal is open on 30 November the claim can be made on this site Claim a grant through the Self-Employment Income Support Scheme - GOV.UK
As with the first two grants, an agent is not able to make a claim on your behalf. However, if there is anything that we can help with please do not hesitate to call.
If you enjoyed this article and would like to hear more from us, then please sign up to our mailing list.
If you have any queries relating to this article or if this article has made you question something within your own circumstances - please do not hesistate to contact us.
Speak to the friendly experts