Our Story
Our ethos is to give our clients practical, cost effective and proactive advice through long-term partner and manager relationships.
About Us
Bullimores was founded in 1928 in the City of London and has operated from Dorking, Surrey since 1975. We are a medium size practice but with the personal touch of a smaller firm. Dorking is well placed geographically to service clients from London, the south east and Europe.
Having four partners with more than 150 years of experience and around twenty five staff, Bullimores has a robust technical foundation. With experience in financial management and tax planning we strategically enable our clients to grow in a stable way with innovative and ethical solutions.
Every client has a dedicated client relationship manager, led by a partner who understands the clients' growth and personal ambitions. Our clients are a mix of entrepreneurs, private individuals investors and business owners, who seek opportunities to grow their business and their personal wealth whilst meeting regulatory obligations. Our relationship-led structure ensures that we are responsive to changes in the personal circumstances of our clients, legislation, and manage their risk and continuous expectation.
The role of the traditional accountant has changed with improvements in technology and gives us the opportunity to invest in quality people and systems that improve our service to our clients.
Culture & Values
Our bull is a symbol associated with strength and stability. Building long standing relationships which enable success is fundamental to our clients and our staff. We value long term business and personal relationships, also supporting our local community, and believe in some fundamental values.
HONESTY AND INTEGRITY
This is an instrinsic part of the work we perform as Chartered Accountants and ensures that you can trust that our work will be carried out to the best of our ability. We will also be straightforward in our advice - be it good or bad news.
ONGOING TRAINING
We believe that providing ongoing training for all our staff empowers and enables them to be proactive in advising clients.
SOCIAL RESPONSIBILITY
As a local employer we provide support to many varied organisations. We generate sufficient electricity from our solar panels on our roofs to satisfy all our needs, including electric charging points for staff and clients, and feeding power into the grid.
PROFESSIONAL RELATIONSHIPS
We maintain close relationships with local professionals such as solicitors, IFAs, surveyors and actuaries. We do not recommend on a commission basis but only a personal knowledge of the individuals.
Bullimores is a limited liability partnership and is registered to perform audit work in the UK, and licensed to carry out the reserved legal activity of non-contentious probate in England and Wales by the Institute of Chartered Accountants in England and Wales. Registered number OC327524.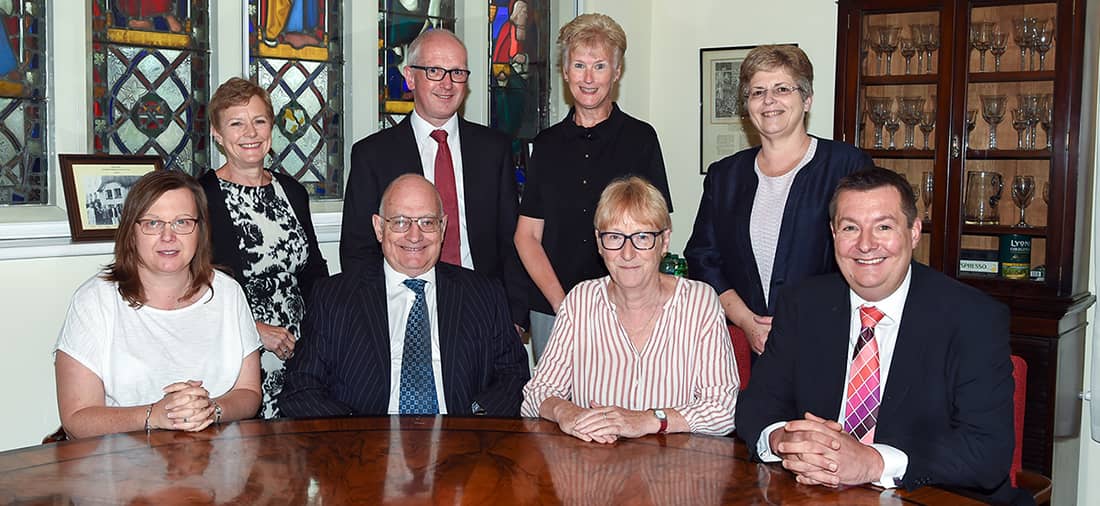 Speak to the friendly experts